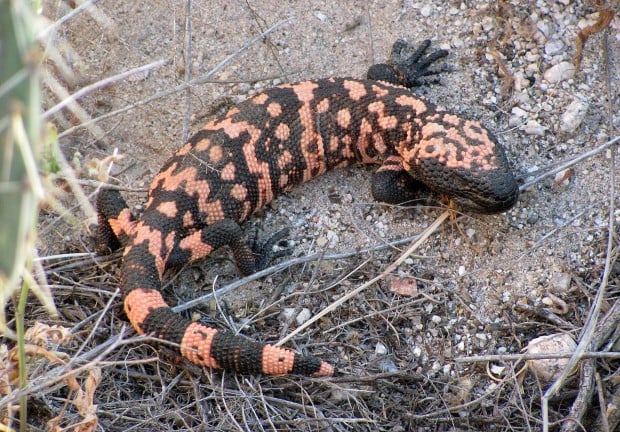 DOUG KREUTZ / ARIZONA DAILY STAR
TUCSON, Ariz. — An Arizona woman accused of killing a federally protected Gila monster and bragging about it online will get a year's probation.
Sarah Elisabeth Crabtree, of Tucson, received the sentence Thursday after pleading guilty to taking wildlife without a license and possession of restricted wildlife.
She will also have to pay a $400 fine, attend counseling and a hunter's education class.
A Pima County judge says Crabtree could go to jail for 100 days if she fails to complete the requirements.
Crabtree posted photos of the dead lizard with a screwdriver through its head on her Facebook page in March.
Federal protection makes catching or killing the Gila monster illegal in Arizona.
Crabtree, who received online death threats, said she was trying to protect her children.